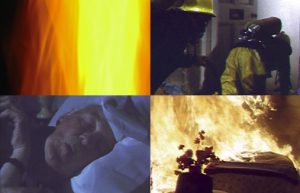 Pembroke Care Group's 'Training for Care' is a distance learning training package, which covers all the basis elements necessary to provide and maintain the highest standard of care within a residential setting.
The 'Training for Care' package was produced by Video Arts and comes DVD format with supporting material. It consists of 4 films which include Behaviour and Attitudes, Practical Aspects of Caring, Managing to Care and the award winning fire film 'Don't Panic':
Behavioural Training for Care Staff: which provides detailed training for care staff and examines attitudes, behaviour and methods of working.
Practical Training for Care Staff: which focuses on medication, incontinence, confusion, lifting techniques, and what to do in emergencies.
Managing to Care: which examines the issues involved in empowering residents to keep independent, keeping records and working with the authorities.
Don't Panic: which examines the critical procedures to follow if a fire does occur 'Training for Care' DVDs can be sold as a package, or individually.
The training programme is an essential resource for all those who wish to improve the standard of care in their homes and is helpful in training, motivating and developing the skills of care staff at all levels.